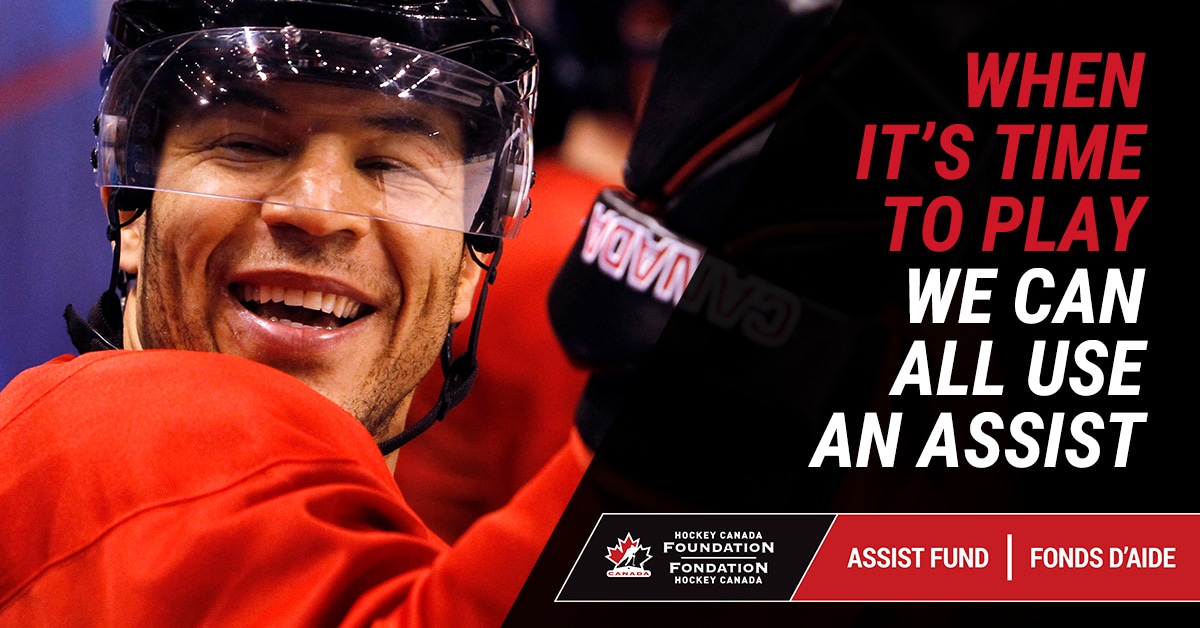 There are moments that define us. That define Canada. That touch the essence of what it means to be Canadian. Pulling a hockey sweater over our head. Tightening the laces on a child's skates. A first goal, arms raised in celebration. A medal. A moment. An ASSIST.
The Assist Fund will provide up to $500 per player in registration fee subsidies to approved applicants who are registered with a Hockey Canada-sanctioned association.
As players, coaches, parents, and fans, we share a passion for hockey. The Hockey Canada Foundation was created to fuel that passion. To keep alive our history. To encourage future generations to continue building our sense of community and country.
The Hockey Canada Foundation Assist Fund aims to break down barriers and give every child the chance to play.

The NHL/NHLPA FIRST SHIFT program is designed to ensure a positive experience for new-to-hockey families. We want families to experience the game at its best — to understand why so many Canadians feel an inherent love for the sport, and to stimulate a desire for continued participation