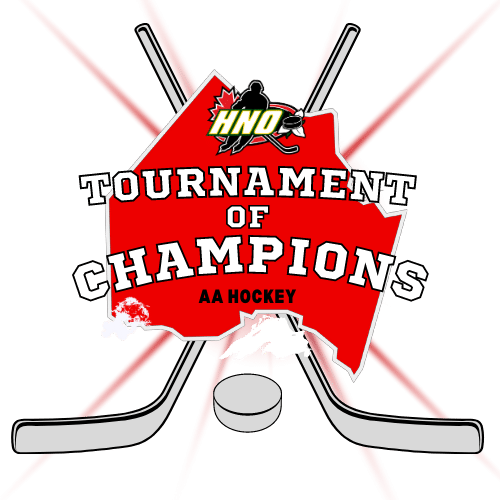 The HNO Tournament of Champions is a branch wide tournament that occurs at the end of the season conisting of U11, U13, U15 & U18 AA Teams from all across Northwestern Ontario. Teams will be competing in a four game round robin with championship games heald on sunday. Come check out the high level competition.
Venues: Delaney Arena, First Nations Arena 1&2 and The Fort William Gardens.
U13 Fort Frances Canadians
Hockey Northwestern Ontario host a AAA Branch Championship yearly to declare teams for the All-Ontario U13 AAA and U15 AAA Championships along with the U18 AAA Western Regional Championship.
In U13 AAA and U15 AAA the winning team will move on to compete in the All-Ontario AAA Championship against representatives from the member partners of the Ontario Hockey Federation Branch (Alliance, GTHL, OMHA and NOHA) along with the champions from the Hockey Eastern Ontario Branch. The six champions along with a host team play a round robin with the top four teams advancing to the playoffs. These events are on a rotation and move throughout the province.
The U18 AAA winning team will represent HNO against the champions from Saskatchewan, Manitoba along with a host team. The teams play a round robin with the top two advancing to the Championship game.  The Champion moves onto the National U18 AAA Championship: The Telus Cup.